Bobby Buell is one of the members on Brock Lovett's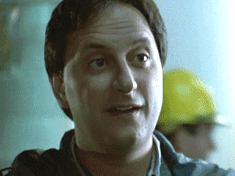 search crew on the Keldysh. He plays a very small role in the film, only appearing in a few scenes. He showed Brock the picture they found under the ocean of Rose and then gave Brock the call when she informed them the woman in the photo was her. Throughout the movie he was mainly seen listening to Rose's stories. In the alternative ending, he watched in shock as Rose tossed the Heart of the Ocean necklace overboard.
In James Cameron's 1997 film Titanic, Bobby Buell was portrayed by Nicholas Cascone.
Character History

Edit
Personality

Edit
Early Life

Edit
Finding the Titanic

Edit
Ad blocker interference detected!
Wikia is a free-to-use site that makes money from advertising. We have a modified experience for viewers using ad blockers

Wikia is not accessible if you've made further modifications. Remove the custom ad blocker rule(s) and the page will load as expected.